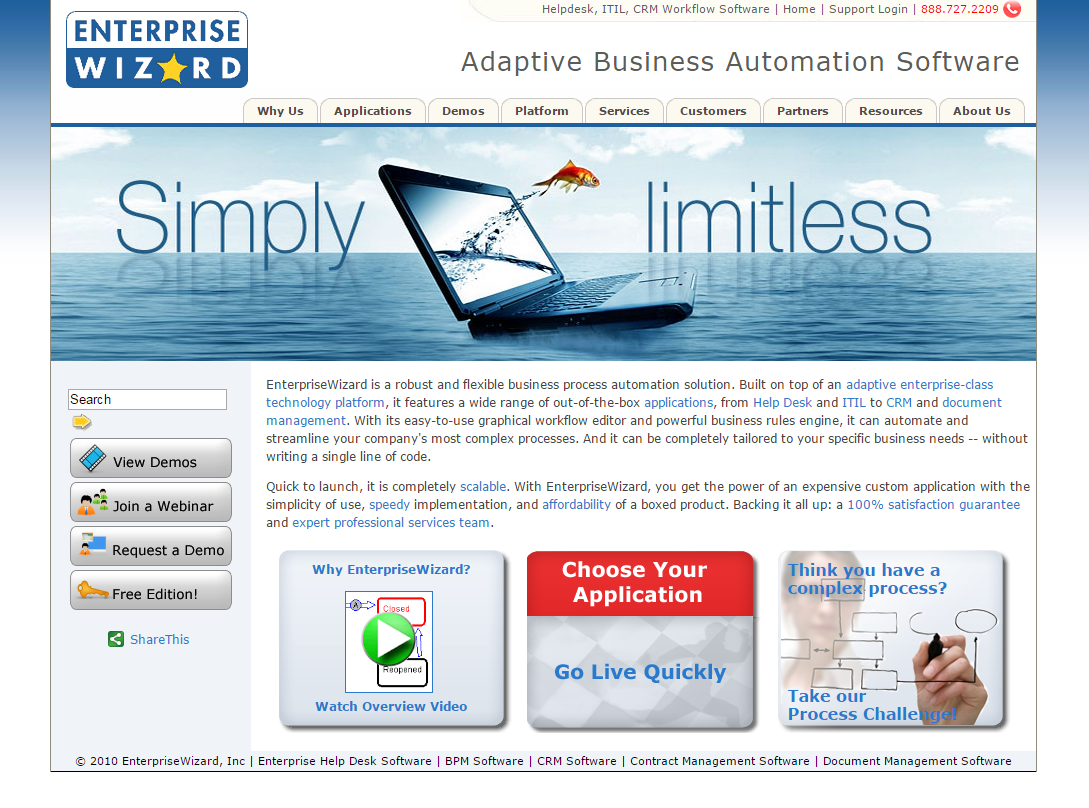 EnterpriseWizard, Inc.
Service
Search Engine Marketing
Industry
Portfolio Description
With headquarters in Silicon Valley and resellers worldwide, EnterpriseWizard, Inc. is the leading provider of powerful, affordable, and easily deployed 100% web-based business process automation (BPA) solutions for organizations of all sizes. Our company has attracted customers from industries with vastly different needs, ranging from startups to Fortune 500 companies such as Chevron, Merrill Lynch, and NEC since we were founded in 1991. We are promoting their CRM product by posting the website link on various CRM website, discussing them on forum, discussion boards, blogs and other online channels.